BRINE & PICKLE PUMPS
Brine & Pickle Pumps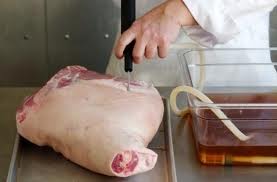 Shop online at Huon Distributors for both electric and hand operated brine pumps / pickle pumps. Perfect for both domestic and commercial use.




Apart from some dry-cured products, and small portions such as fish, the curing (or pickling) process for most meats should include the injection of the curing brine directly into the product. This speeds up the curing process dramatically, and also ensures an even distribution of the cure, creating a safer and better end result.

Most professional butchers use an electric brine pump for this purpose, but a hand operated unit is capable of doing the same job, albeit a little slower. Our brine pumps, both electric and hand operated, come complete with all hoses, needle and other connections so they are ready to use straight out of the box.