MEAT BANDSAW BLADES & PARTS
Meat Bandsaw Blades & Parts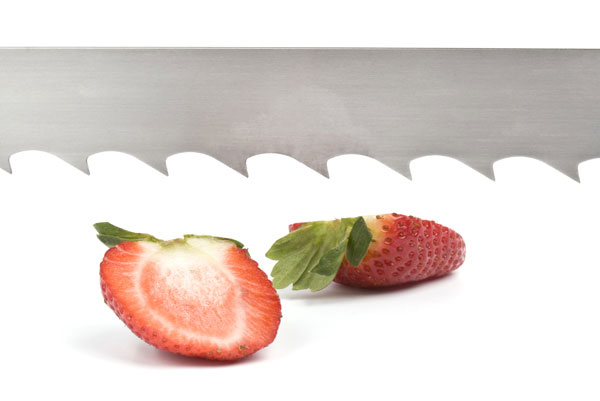 Shop online at Huon Distributors for meat bandsaw blades in a large range of sizes. Perfect for your domestic or commercial sized electric meat bandsaw.
If the size you are after is not listed, there is a good chance we will have it in stock anyway. If not, we can have a blade made to a custom length for you. Just send us an email with the size you require!
How to measure your blade:
If the blade you currently have is broken, simply lay it on a flat surface and measure it. If it is not broken, first make a mark on the outside of it using a black texta. Then, using a flexible tape measure, start at the mark and measure around the outside of the blade until you return to the original mark. Take care not to let the tape measure slip as you go around the outside of the blade as this will decrease the accuracy of your measurement.