MEAT BANDSAWS
Meat Bandsaws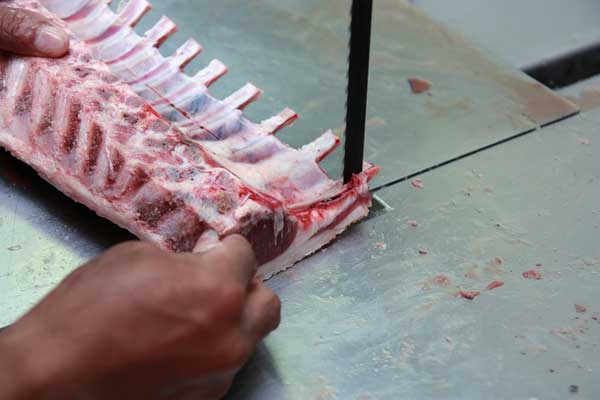 Shop online at Huon Distributors for the Fountain 2000 meat bandsaw, as well as replacement bandsaw blades. Perfect for the home butcher!
Bandsaws can dramatically speed up the butchering process. When buying a bandsaw for butchering, it is vital to select a unit that has been specifically designed for cutting through meat and bone. Look for a machine that is safe to operate, and easy to clean. The blade should also be easily accessible. Beware of some products on the market which virtually have to be pulled apart in order to clean them or to change a blade.
We strive to provide equipment which not only does the job properly, but also provides great value to our customers. We do not offer machines that are little more than toys in order to hit a price point. We would rather sell fewer units and be assured that our customers are happy with their purchase. We also back up our machines with a full range of spare parts should they be required.
---

Are you a business looking for a flexible funding alternative to outright purchase of your equipment? Click on the link at right for more information on Rent-Try-Buy offers from our renowned equipment financing partner.
---