SHUN KNIVES
Shun Knives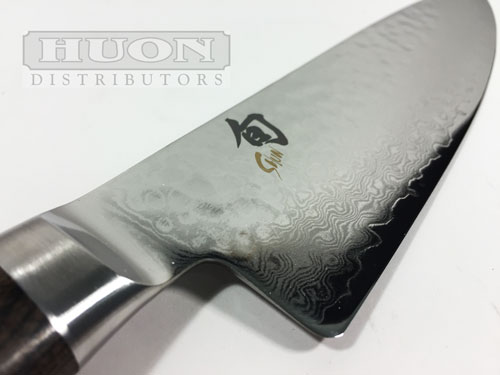 Shop online at Huon Distributors for great prices on our range of top-quality Japanese Shun Knives, including cooks knives, santoku knives, nakiri knives, kiritsuke knives and Shun knife sets.
Incredibly sharp edges and unmatched aesthetics set Shun knives apart from every other kitchen knife on the market today. In the great tradition of Seki City, Japan's sword and knife making centre, every knife is handmade by highly skilled specialists and requires at least 100 hand-crafted steps to complete. Every day, the legacy of ancient sword smiths serves as inspiration to the artisans in the Kai factories. Kai's 100-year-old tradition of blade-making excellence, combined with the newest technology and the most advanced materials, makes every Shun knife a functional work of art.
When choosing a knife, please take careful notice of the stated blade length, as images can sometimes be deceptive when trying to
visualise
the actual size.