Machinery
Machinery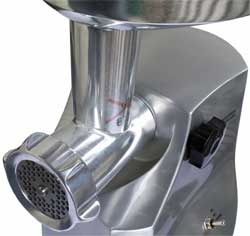 Huon Distributors sells a wide range of equipment for the meat and catering industry. For the butcher or large meat processor, we have everything from mincers, bandsaws, sausage fillers and vacuum packaging machines, to meat slicers and film wrapping units.
The links below will direct you to some ouf our manufacturers' websites for more information. Just call us for a quote!
Alternatively, if you are interested in browsing some of our range and perhaps even buying online right now, please visit our
Online Store!