Cleaning
Cleaning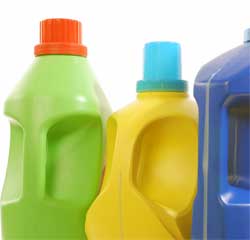 Today's food handling laws demand the highest standards of cleanliness throughout the chain of manufacturing, packaging and retail processes.
Huon Distributors stock a wide range of cleaning equipment and chemicals to keep your premises spotlessly clean. All cleaning chemicals can be provided with full documentation such as Material Safety Data Sheets and Certificates of Approval. Where applicable, AQUIS approval numbers are also available. If it needs to be cleaned, we can help!
A limited range of cleaning products is available for purchase in our
Online Shop.